Well Hello everyone!
This is my first product review and I am slightly anxious about it but here we go!
I have decided to review a Lip Scrub from the lovely Lisa who runs an Etsy shop selling her fab lip products online, these products are shipped from Maryland in the USA internationally. This has been my go to product since I received it and I think it is a must have for anyone that has a problem with chapped lips!
All the Lip Scrubs from
ForGoodnessGrape
are handmade to order and made from high quality natural ingredients so you know you aren't getting something mass produced and full of preservatives and nasties which is a bonus!
I received my Lip Scrub in the July edition of the
Beautylishious
and the flavour I was given was Lemon Cupcake...now I wasn't too sure if it would actually smell like a lemon cupcake but it really does! There were 4 flavours on offer and this was the one I was hoping for the most :-)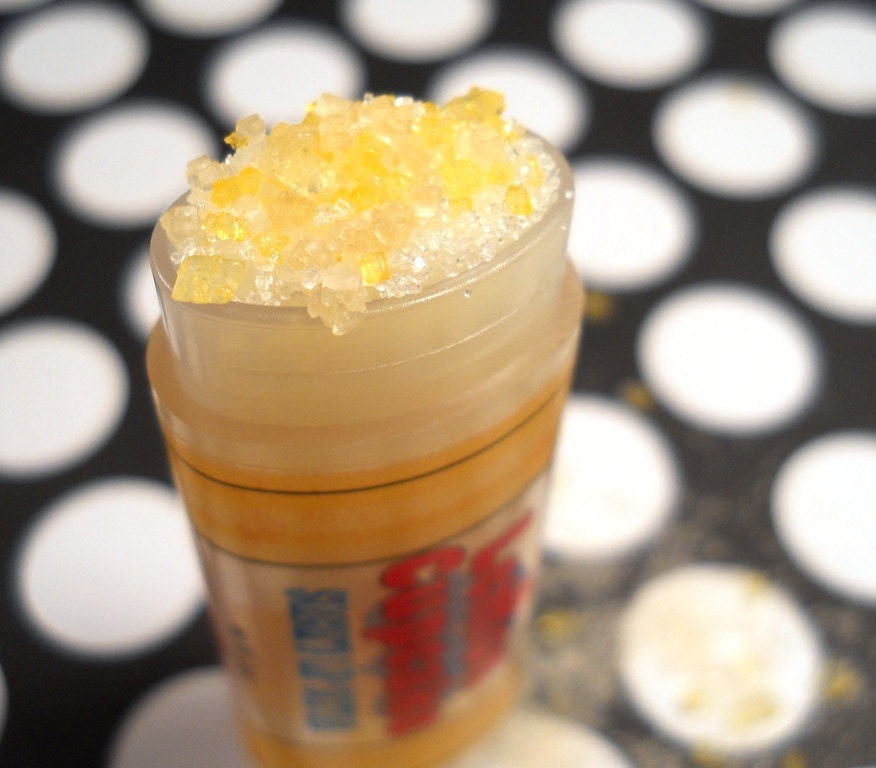 (I forgot to take a picture of the scrub before I bashed it about in my handbag so Lisa let me borrow one!!)
The lip scrub itself has a super moisturising balm base and is embedded with chunky sugar crystals. The sugar crystals scrub away the top layer of dry skin on your lips and the balm moisturises at the same time. I think this offers a distinct advantage over the popular Lush lip scrub as it combines a scrub and a balm into one (with the same advantage of being able to lick the sugar off your lips afterwards!)
I work in an air conditioned office and almost always have chapped lips but thanks to this neat little treat they have been kept in great condition and moisturised which means I can wear lipstick more often! The balm is so moisturising and smells divine...it also lasts a long time on the lips which is great!
I think this has become one of my favourite products and I will definitely be investing in more! The flavour range great and always being updated, plus, Lisa caters for custom orders too and you only have to ask if it is possible to make any flavour you want!
You can find these lip scrubs in the Esty shop here :
ForGoodnessGrape
or you can shop online on the regular website here :
ForGoodnessGrapeShop
.
As an added bonus Lisa has given me a discount code to give out to my blog readers. Enter: TRYME2DAY on any order in the Etsy shop to receive 10% off! Think I will be heading over there now.....
TTFN!
Michelle xxx